Traveling to Korea (A Guide for First-Timers)
Traveling to Korea (A Guide for First-Timers)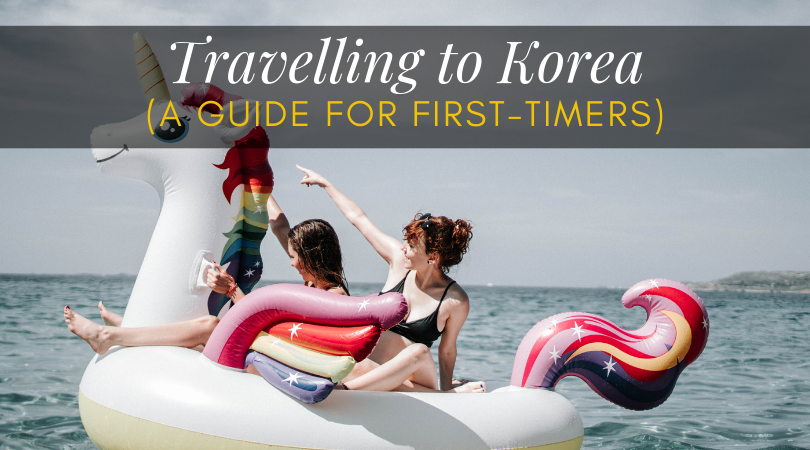 Traveling is fun and exciting, especially if it's going to a country away from yours. You'll be meeting a lot of new people, get to know the country's culture and tradition, and most of all, gain new experiences. Traveling to Korea is no different. Now, if this is your first time going to the country, it's essential that you know what to expect and how you should respond.
Here are 8 Tips to Help You with Your Trip to Korea:
1. Learn Their Language Basics & Writing System
The first thing that you should think of if you're planning to travel to Korea is to learn the language. The official language of the country is of Korean, and their writing system is Hangul. You should take into consideration that most people in Korea do not speak English, and this includes in the areas where tourists usually go. But this doesn't mean that they don't understand the language. Some people do understand English. However, they just can't start a conversation with you.
If you're Chinese, then you can understand a little bit since Koreans use Chinese Characters in putting up prices for their merchandise and goods.
In addition to that, most of signages and shops are written in Hangul. You don't have to be fluent with the language, though, just learning about the basics and being able to establish a conversation using them is enough.
2. Prepare for the Weather
If you're someone who is used to the cold weather, then it's highly recommended that you visit the country during Spring. The season is in between April – June; September also has cool weather, which is also great.
Now, if you have booked your flight and have made reservations within the months of July to August, I highly suggest that you have your sunblock, caps, and sunglasses with you. Since Summer in Korea can be quite brutal too. But this doesn't mean you cannot enjoy your trip, just because it is hot. Korea has tons of beautiful beaches that you can visit too. You can even visit their beautiful islands and gorgeous forests.
3. Prepare to See Confucious Everywhere
Well— not literally Confucius, but his ways. Koreans are very traditional people, they value their customs and values so much. They care about the harmonizing with everything which includes friends, families, colleagues, as well as to strangers. This Korean trait comes from Confucianism.
This is something that newcomers, foreigners, and even tourists will not get it right away. This means that they are very particular with honorifics in conversing with people. If you talk with an elderly, you should politely talk to them. If an elderly offers you a shot of soju, you must accept it. This doesn't only apply to the elderly, but also to your boss. Whenever you're eating out with your boss, never eat it right away, you must wait for your boss to eat his dinner before you can start eating yours.
4. Trash Can and Toilets
If you think that all of the public toilets are gross and disgusting, then you will surely be surprised by the public toilets in Korea because all of them are clean. They even have toilet papers that you can use in case you want to go, and you're in a public place.
Trash cans, however, are a different story. Quite the opposite of public toilets, their trash cans are not common. This means that if you have trash and you want to throw it in a trash can, then you should hold on to your trash for quite some time.
5. Decide Whether You're Getting a Tour or Not
Now, if you have a friend in Korea whose willing to tour you around Korea, then you should proceed to the next step. However, if this is your first time in Korea and you have little to no idea where to start with your travel and where to go. Getting a tour should be a great choice.
There are a lot of excellent tours and travels in Korea who have tour guides with excellent English skills. Not only does it save you a lot of time from thinking where you should head next, but it can also save you a lot of time and energy to roam around the country more.
6. You Don't Have to Give a Tip
If you're used on giving tips (even if the service is not actually very good), you're not required to give them if you're in Korea. Despite the fact that Korea's excellent customer service be it in restaurants, cabs, bellboys, porters, and hairdressers, the idea of tipping is not practiced among Koreans.
Now, these people are aware of the idea of tipping, and whenever they do get tips, it certainly does make them happy. This means that if you decide to give tips, it should be all up to you.
7. Prepare to Wear Shower Shoes
Most Korean bathrooms do not provide a bathtub or even an enclosed shower, but they do provide showerheads that are attached to the walls of the rented room. This is a common thing in Korea as they're looking for ways to utilize the space. Now, because their showers are attached to the walls, it's not easy to clean up after your own mess.
To keep the place clean, Koreans provide shower shoes (a common thing among budget hotels). If you're not comfortable with the idea of sharing shoes with someone you don't know, then make sure you pack up an extra shoe for the shower.
8. Say Goodbye to Your Own Personal Space
Korea has over 25 million people living in it, and with their current land area, there will be no room for your own personal space, especially if you're in Seoul or any metropolis city. This means that there will be times where you will get pushed, elbowed, or shoved, and you should get offended by this. Korean don't see this gesture as rude, in fact, it's already a norm among Koreans.
Takeaways
Trips and travels are always fun, you'd get to do fun activities, enjoy the scenic views of Korea as well as meet the kind and gentle Korean people— that is if you did your research about Korea and the people living in it.